As has been well-documented already (here and here, for example), the top users page for a tag will usually show fewer total answers than you've actually given for that tag since it doesn't count answers that are Community Wiki or which don't have any upvotes.
However, I've noticed over the past few weeks that I've been consistently credited with more answers than I should for the matlab tag. I'll show you what I mean using the traditional form of communication for our people: screen shots embellished with free-hand drawings...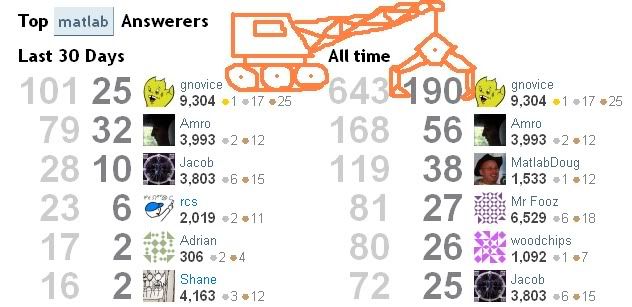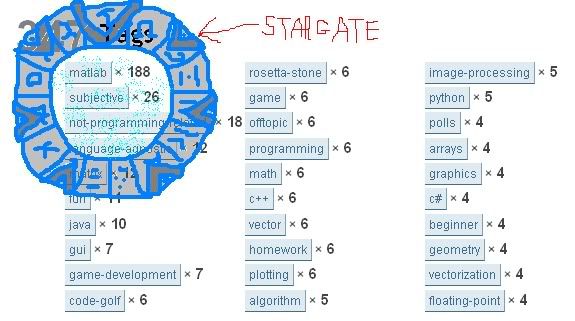 EDIT:
After digging a little deeper, it seem that both numbers above may be wrong according to the following searches:
Searched user:52738 wiki:0 votes:1 [matlab] and got 192 hits (instead of 190).
Searched user:52738 [matlab] and got 216 hits (instead of 188).
Anyone have any idea what's going on?