The stream of questions about the recent change to the bounty system has raised the idea of notifying users of changes - which Jeff is against.
So how about adding a "Check the blog" link to the Meta "Ask Question" page on the right above or below the "How to Ask" box you get while you're typing the question title?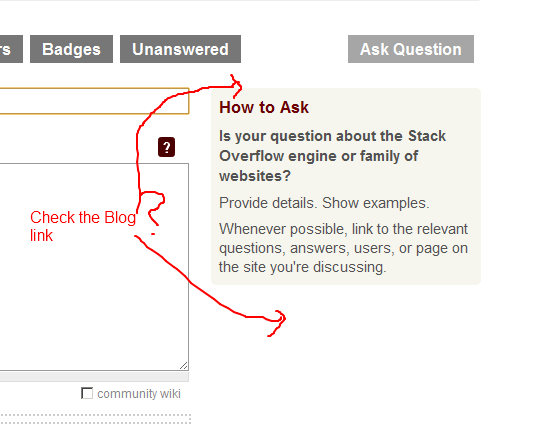 Would this be a non-invasive way of notifying people?
There are other questions like this one which mention the same problem, but don't really suggest an answer.
In response to devinb - The link should only be made active if there have been recent changes announced in the blog, there's no need to have it active all of the time. And to reiterate - it should only be here on Meta, it doesn't make sense to have it on any of the other sites.