The search box in the top right of the sites has a white background explicitly declared. If you are using a dark theme for your OS, the default text colour is often white or near white, making it appear as if the search box is not working. Could you fix this?
Possible fix:
Add a color:black declaration for the CSS of #hsearch .textbox.
Also: The Tags box tends to flash white while loading the suggestions.
PICTURES:
Highlighted (this would look the same if color:black was applied aswell):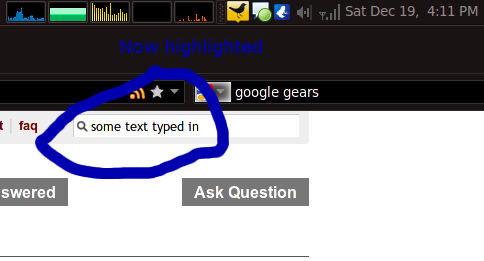 EDIT: The box to type in your openID while logging in is also affected.